This past week I have been busy with other things in my life and haven't had time to blog. I am thankful that I have been busy since it means that my skills and services are being utilized, allowing me to pump a little more money into our tanking economy. But blogging wasn't the top priority this week. Hopefully, I will have a little more time this week to bring you some news and commentary regarding our politicos.
While I was away, I did notice that none of the Latinos in Congress had the cojones to back Dennis Kucinich's effort to impeach Dick Cheney, despite broad public support for such a measure. If Bill Clinton can get impeached for perjury and obstruction of justice relating to his personal affairs with Monica Lewinsky and Paula Jones, why does Dick Cheney get a pass for lying about events leading to the war in Iraq? Some of the blacks in Congress had the balls to support this such as Maxine Waters, Sheila Jackson Lee, Hank Johnson, and Diane Watson, but why didn't we see Joe Baca, the Sanchez sisters, Xavier Becerra, or any of the other Latinos jumping on this? Maybe someone with some influence with the Congressional Hispanic Caucus will read this and offer some insight.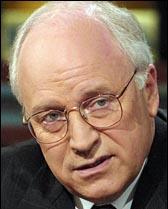 I also found this article over the weekend regarding black political power in Los Angeles. Although the percentage of African-Americans has declined in the Los Angeles area, relative to the growing Latino population, it seems that their political influence is still strong. So much for the myth that Latinos were encroaching on their gains, huh? I believe that Latinos can learn from the networks and civic tradition of blacks in America to create something for the better. Just looking at the willingness of some of the African-American members of congress who put themselves on the line to impeach Dick Cheney says something about their political will to stand up and fight.